Kits are made of items from fun zoo swag to cat themed novelties. Purchase your conservation kit today and help support our conservation fund. Only 50 kits are available this year!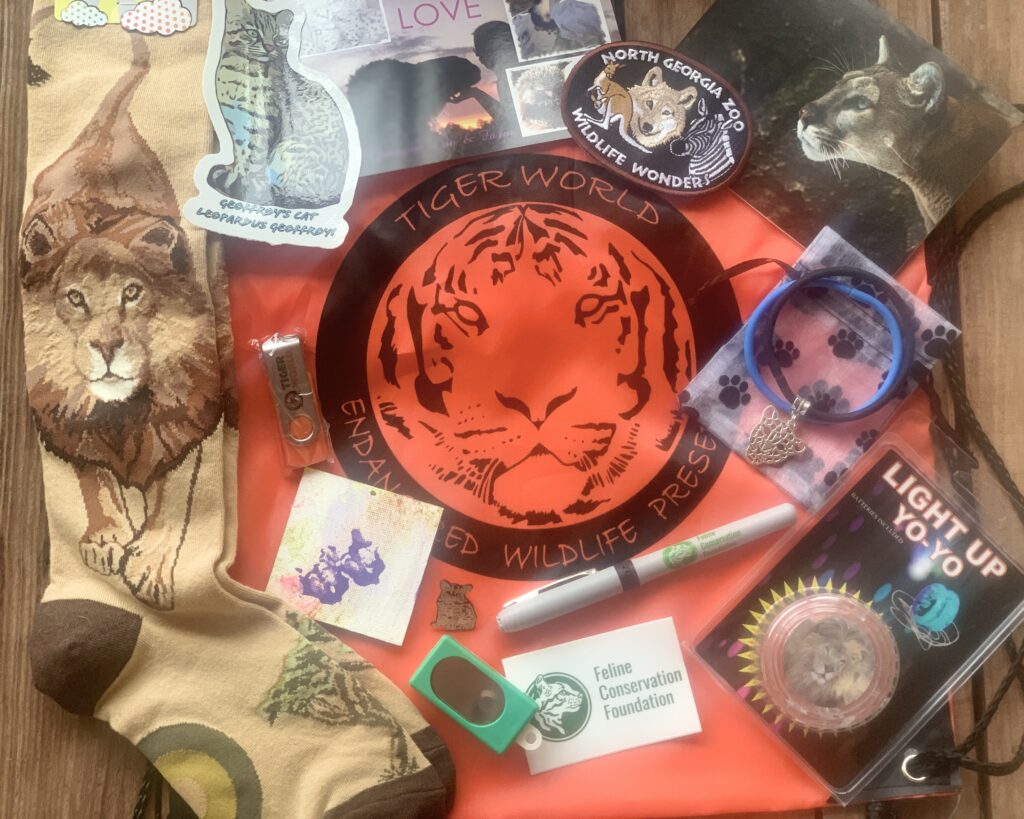 2021 kits include:
Lion knee high socks (Sponsored by Carson Springs Wildlife)
Tiger World backpack and USB drive
Wildcat charm bracelet (Sponsored by Animal Park at Conservators Center)
North Georgia Zoo post card and patch
Tiger yoyo (Sponsored by Tigers for Tomorrow)
Geoffroy's cat paw print (Sponsored by Amazing Animals Inc)
FCF logoed sticker, pen and training clicker
Geoffroy's cat sticker
Asian Leopard Cat pin
Mountain Lion card
Kits are only $35 and we will ship it directly to you!
Make sure you share your address so we can ship you your kit. United States residence only please. Click to purchase.