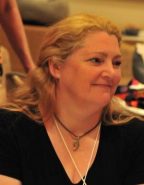 President Mindy Stinner
Mindy Stinner co-founded the Conservators Center in 1999 with a focus on wild felids and other small carnivores. The Center, located in Mebane, NC, is an educational wildlife park with a mission to reconnect people with wildlife.  As part of launching the Conservators Center, Mindy trained with the NC State Animal Response Team in 2000, and has been participating in zoo-oriented safety and preparedness training for the past two decades. Ms. Stinner has previously served FCF as Vice President, Director of Conservation and editor of the FCF Journal, and has been updating and teaching the Wild Feline Husbandry Couse since 2003.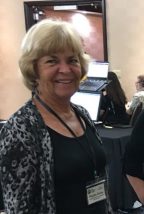 Secretary Phyllis Parks
Phyllis Parks is a graduate of Judson College, Marion, AL.  She has resided in Vero Beach, FL for 29 years, with husband Jim and son Steve.   For the past two decades she has volunteered at Central Florida Animal Reserve. Currently she is Facility Manager and Events Coordinator as well as the senior handler for that organization, responsible for the care of lions, tigers, cougars and leopards.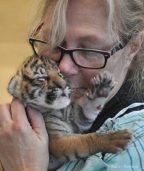 Treasurer Dawn Strasser
Dawn Strasser is the Head Keeper of Neonatal Care & Quarantine Cincinnati Zoo & Botanical Garden, and Hand-Rearing Resource Center Advisor.  She holds a BS degree in Business Management from College of Mount Saint Joseph. She began working at Cincinnati Zoo & Botanical Garden in 1983 primarily with neonates (25 species of cats alone). A recognized leader in the zoo community, Dawn has been a founding member of the  local AAZK chapter, International Rhino Keeper Association, and ABMA. Dawn is also a member of NAG (Nutritional Advisory Group) and an advisor for Hand-Rearing Resource Center.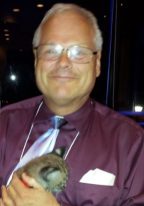 Director Chris Tromborg
Chris Tromborg, PhD, teaches animal psychology at the University of California, Davis. He has worked for over 40 years for the protection of wild mountain lions and bobcats in California; and also for the preservation of free-living cheetahs, snow leopards, and tigers. Mr. Tromborg has served as a member of the AZA's "Animal Care and Husbandry Advisory Board (Feline TAG)." He is a published author of several studies focusing on behavioral enrichment for captive animals in zoos, including felines.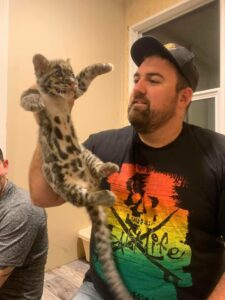 Director Brian Braitsch
Brian Braitsch is a Central Floridian, with 17 years of professional zoological experience working with wild felines, dolphins, small mammals, reptiles, and a variety of other species.  Brian holds a master's in Education and has worked in AZA accredited zoos, nonprofit sanctuaries, and science centers.  Brian founded Amazing Animals Inc., a 501©3 nonprofit exotic animal sanctuary and educational facility and serves as its executive director. He is also the Manager of a science museum and responsible for it's living collection of over 300 animals.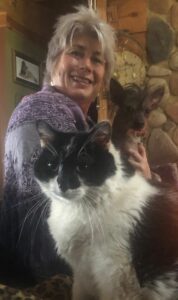 Director Susan Steffens
I love big cats! Actually, I love all animals. I was the girl in school in love with horses that worked for the local veterinarian. Once out of college with a background in accounting and marketing I began working for an animal media firm in NYC in 91 handling all kinds of exotics for media .  Ready for a new life in 97 I began managing a privately owned, U.S.D.A. licensed  big cat facility in Ft Lauderdale, Fl. Where I fell in totally in love with everything about big cats.  Tigers For Tomorrow was founded in 1999  and Shortly after I  began at The Zoological Society of the Palm Beaches during a 50 million redevelopment. In 2002, The Tigers For Tomorrow Preserve was established in Ft. Pierce Florida, only to do battle with 4 hurricanes during 2004/5. November of 2005 Tigers for Tomorrow moved to Untamed Mountain, a 140 acre preserve at the gateways to the Appalachian mountains. These days that's where you'll find me. I am hoping that by serving  as a board member of the FCF I  can help the membership and board  achieve their new mission and excite a new generation of keepers to aspire to be passionate, empathetic and proactive when caring for animals.