Today's FCF members are a mix of licensed breeders, private zoos & sanctuaries, educational exhibitors, private owners or those contemplating ownership, and those involved with conservation of wild felines.
FCF roots reach back over six decades when in 1956 Catherine Cisin founded the Long Island Ocelot Club to help people who owned imported wild-caught ocelots as pets. In those days fur coats took a heavy toll on wild populations. The kittens that filtered into the pet trade were by-products of that practice. Mortality rates were high given the stress of transporting kittens that were often captured at a very young age and sometimes were unthrifty when shipped. But many lucky ones found themselves in a new land sharing their lives with people who loved them dearly. It didn't take long for some of these owners to begin experimenting with and refining captive breeding. The sale of hand-raised, captive-born kittens began to flourish over the next two decades as fascination with tame pet ocelots swept the nation. Members began to band together to form branches across the country and membership in the Long Island Ocelot Club expanded to international dimensions. The annual meeting, a potluck picnic held in Catherine Cisin's backyard was replaced by the annual convention. It was at this first convention in 1972, hosted by the South-Western Branch that members decided the Long Island Ocelot Club had grown to the point that a formal structure was needed. Catherine had guided and nurtured the club for over twenty years and it was time for members to govern themselves. A committee was formed and in the next two years a formal constitution and by-laws were adopted.
Ken Hatfield was elected the first president of the Long Island Ocelot Club. He led the organization through the turbulent decade of the 1970s. This was the decade of awakening to the threats to the planet. The first Earth Day was celebrated, and biologists, scientists and citizens were alarmed at the realization that countless species were facing extinction.  Nations of the world, including the United States, responded by signing onto the Convention on International Trade in Endangered Species (CITES) that regulated the import and export of wildlife.State and local legislatures began passing laws that severely restricted husbandry and private ownership of ocelot, margay and other wild felines. Congress approved the passage of the Endangered Species Act (ESA) that required federal permits for interstate commerce of endangered species.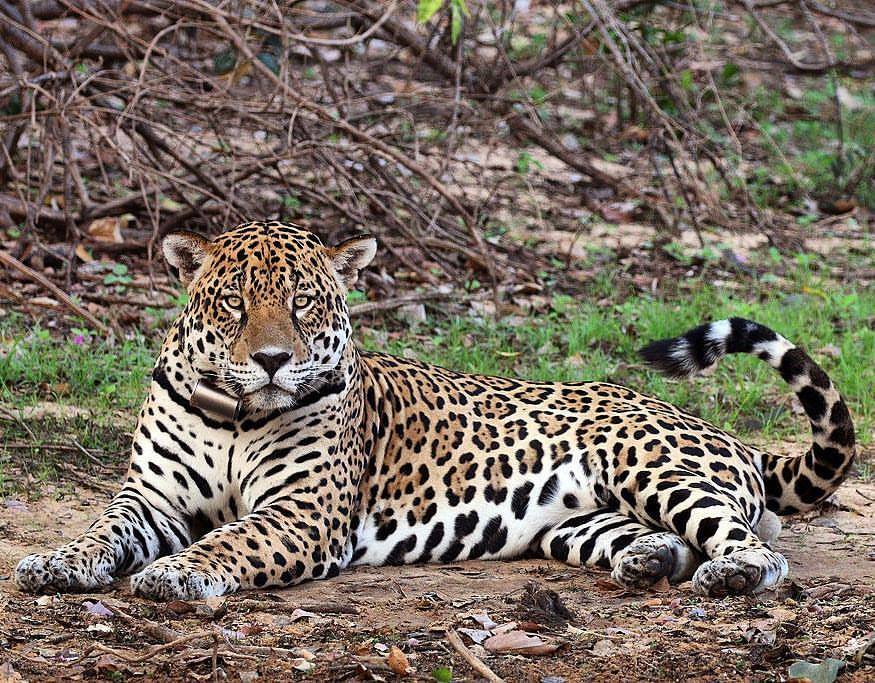 For the first three decades the ocelot was the main species owned by Long Island Ocelot Club members. Early newsletters reported not only ocelot and margay births, but members also shared their husbandry stories of other rare species such as golden cat, jaguarundi, oncilla and even cheetah that flourished under their care. For several years after Congress passed the final revisions to the ESA in 1979, the club's membership declined as importation of wild-born kittens ended. Additionally, the ESA made it illegal to advertise or sell ocelot and margay across state lines without a federal permit so many zoos and private owners chose to separate their breeding pairs. This new reality that prevented the captive breeding of ocelots fueled an interest and growing popularity of many other threatened, but not endangered feline species such as puma, bobcat, serval, caracal, jungle cat, leopard cat and lynx. Increasingly these felines began to find their way into the hearts and lives of Americans and onto the LIOC feline census.
By the mid-1980s, the loss of membership reversed itself as a national interest in all exotic animal husbandry blossomed. During this time period municipal zoos were in the practice of producing offspring of charismatic big cat species to draw in the public. These felines were sometimes transferred to licensed dealers that sold them to licensed facilities to augment the gene pool of their breeding stock. This led to an increase in ownership of wild felines, especially the large species, nationwide, and the desire to obtain needed husbandry information. The LIOC Endangered Species Conservation Federation filled this need. With this growth came problems, and during the 1990s several significant developments emerged within LIOC-ESCF to address this reality. More people were purchasing wild felines for pets or for educational exhibition and breeding, and LIOC-ESCF responded by formulating a Code of Conduct to clarify what constituted responsible private ownership. The Board of Directors approved an official Policy on Big Cats that discouraged novice ownership of the seven large cat species.
In 1998 the Board of Directors approved an 8-hour learning course developed by George Stowers, known as the Basic Wild Feline Husbandry Course. Today, FCF instructors continue to present it in various locations each year. This course is designed to acquaint the novice with the status of the various wild felines, regulations that govern captive husbandry such as the CITES treaty, USDI, USDA and state laws, the basics on nutrition, veterinary care, handling techniques, as well as contingency planning for various situations such as medical, weather, escape, accident or owner death. This class is also a valuable course for those more experienced, as it covers a wide variety of topics the keeper might not have studied and serves as a refresher course as well.
The FCF also understands the importance of educating the public about these species and created the Wildlife Conservation Educators Course to handle this area. This course teaches people the importance of educating people about the feline species. it encompasses topics like how to start your own wildlife educators business, how to care for and train exotic felines professionally and safely and how to effectively teach people about wild felines, which aids in the conservation of the species.
Today, more than ever, the captive breeding of threatened and endangered species is an important mission. This can be challenging or even impossible in a high traffic municipal zoo situation but is well suited for knowledgeable private facilities off exhibit from the public. Feline Conservation Federation members have contributed greatly to the body of knowledge concerning captive husbandry and reproduction of wild felines. The wild felines held by the private sector far out-number those found in all the municipal zoos combined. Municipal zoos have reduced the variety of species they manage and several feline species will someday only be found in private collections. These precious individuals are potentially the only hope for sustainable captive gene pools in America and each keeper must do their part to insure the survival of each individual feline, as well as the entire species and the collective captive habitat.
The FCF contributes to the conservation of felines in nature and has a history of donating to various scientific studies to benefit the research and future survival of felines in their native habitats. This is necessary not only to stave off species extinctions, but financial support of conservation projects satisfies US Fish and Wildlife enhancement requirements to obtain permits for commercial captive husbandry of endangered species.